WE OFFER A CUSTOM APPROACH FOR YOUR SPECIFIC NEEDS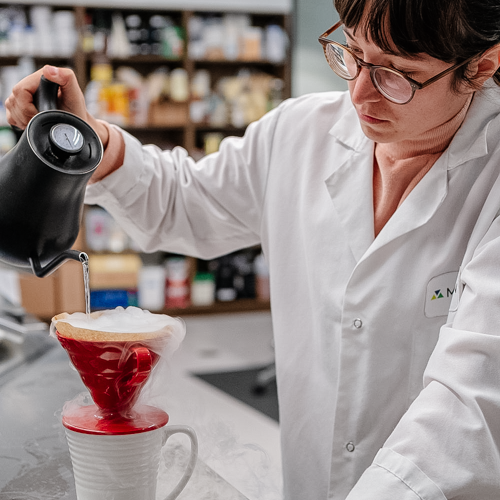 CONSUMER PACKAGED GOODS
Mattson has helped CPG manufacturers deliver moments of joy to their consumers for over four decades. From Big Food to entrepreneurs with big ideas, we have helped our clients with innovation strategy, concept creation, product formulation, consumer testing, brand development, and commercialization.
Our work has spanned all dayparts, temperature states, culinary traditions, and dietary preferences. We created plant-based meats two decades before they became mainstream. We've turned cauliflower into rice; created the first branded fresh salmon; made milk from everything from peas to walnuts to flax; and baked up dozens of delicious cookies, crackers, bars, and bites, with or without gluten. Products formulated at Mattson have won IRI Top 10 New Product awards and NEXTYs. But, most importantly, they have helped our clients delight their customers and achieve their goals and dreams.
We Make Food Happen.
Let us help make it happen for you.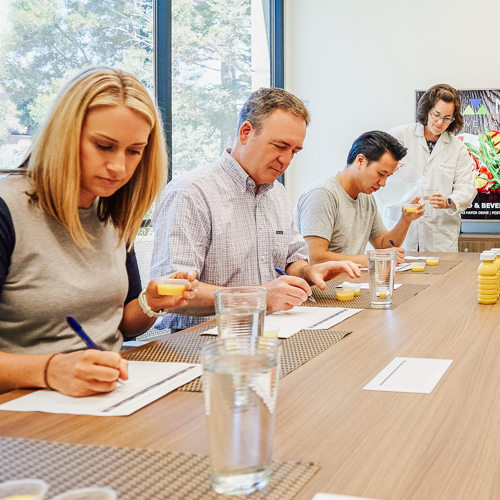 Entrepreneurs, Start-ups, Private Equity, & Venture Capital
While Big Food dominated the industry in the eighties and nineties (and continue to play a vital role) even these companies acknowledge that a disproportionate share of successful innovation over the past two decades has been driven by passionate entrepreneurs with big, bold, and disruptive ideas.
Many of these entrepreneurs have turned to Mattson to transform their ideas into delicious, nutritious foods and beverages that have changed the industry forever…and for the better.
Our work has sometimes leaned heavily into the science of food, like when we formulated the world's first molecular coffee. Other times, we've helped passionate innovators commercialize beloved family recipes into savory treats like furikake seaweed snacks and avocado-based guasacaca sauce, currently emerging as the next Sriracha. We've repeatedly helped clients introduce the world to powerful new ingredients like aronia berries or adaptogenic herbs though delicious, functional foods and beverages.
From "a dreamer with an idea," to VC- and PE-backed startups, to the venture arms within large food companies, we thrive on turning big ideas into big successes.
We Make Food Happen.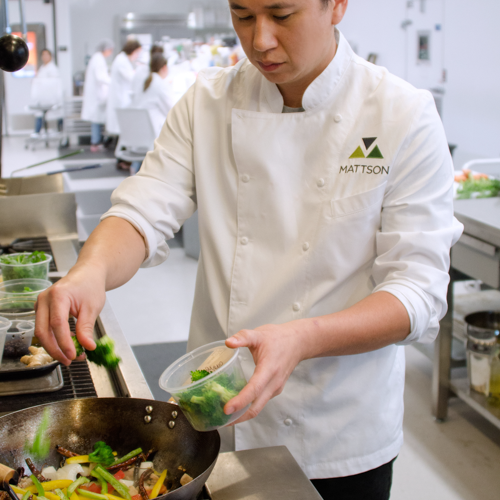 foodservice operators
After the uniqueness of 2020-2021, innovation was the inevitable outcome. Smart operators pivoted, innovated, and thrived. We are beyond excited about today's spirit of restaurant innovation.
At Mattson, we've been helping foodservice operators with strategy, concept creation, procurement, menu development, consumer testing, and more for 30+ years.
Our work ranges from concepting, formulating, and commercializing the café segment's original ice-blended coffee beverage, to strategizing, ideating, and developing an entire new restaurant concept, menu, ops, and supply chain for a successful dessert/treat chain. We pushed a chicken chain to think differently about their chicken sandwich offering, and helped another conceptualize the first chicken restaurant-branded meal kits.
We can help. From full-service to delivery-only. From LTOs to new permanent menu categories. From fun to functional. From QSR to casual dining. From commercial to non-commercial.
Big ideas + craveable food = memorable guest experiences.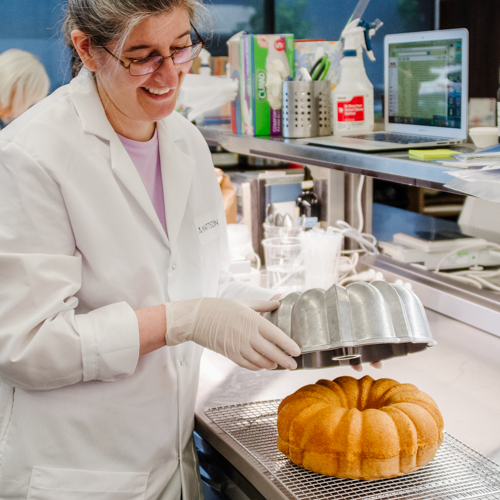 foodservice suppliers
Because we have worked for multi-unit foodservice operators, we know their world inside and out, from front of house to back. This intimacy allows us to help foodservice suppliers create winning solutions that save operators time and consistently delight their patrons.
Mattson's work with foodservice suppliers has ranged from corporate strategy to product development to menu applications. We helped one supplier build a strategic plan for doubling sales, identifying new places to play and ways to win. For another, we created new flatbreads to deliver exciting news to their QSR sandwich customer. Over the years, we've formulated delicious frappé bases, melty plant-based cheeses, unique condiments, and more. And in the agriculture space, our culinary development work has even inspired investment in entirely new crops, like the baby potato.
Located at the epicenter of food trends, from the vibrant culinary scene of San Francisco to the aspiration of wine country to the progressive food activism of Berkeley, Mattson's team of foodies is uniquely able to stay on the forefront of emerging trends.
Let our team help your team gain the competitive edge you need to win.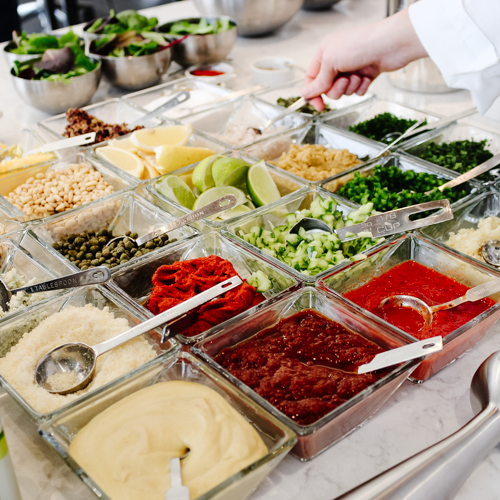 commercial ingredient suppliers
Mattson brings a unique perspective when it comes to working with commercial ingredient suppliers. As professional developers who source, use, and recommend commercial ingredients every single day, we are keenly aware of what matters most in creating and communicating the benefits of new ingredients.
In our 44+ years of making food happen, ingredient companies have not only served as our suppliers, but often as our clients.
We've helped dozens of companies with strategy, formulation, applications development, and creation of sales and marketing materials. In recent years, we've demonstrated through compelling applications the functional and hedonic benefits of everything from upcycled brewer's grain and green banana flour to novel proteins. Our work has been featured by clients at trade shows and informed countless sales presentations and trade ads. What's more, our work with exciting new ingredients has sometimes led to us recommending those very ingredients to other clients.
It takes great people AND great ingredients to make food happen. Let's make it happen together.