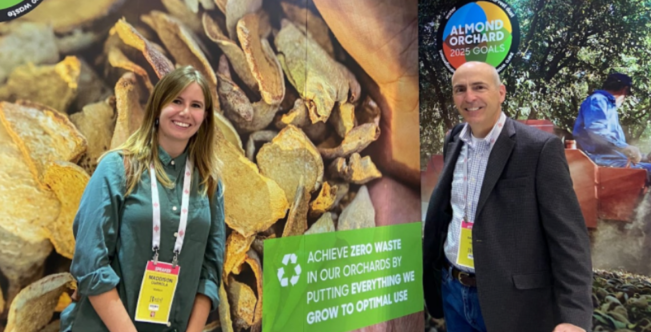 09-12-2022
Industry Events You Can't Afford To Miss (& Why)
We've Been Doing This For 45 Years!
Our team has been traveling the country networking for 4.5 decades. But travel is tortuous these days with flight delays and cancellations, not to mention sky-high prices. We've prioritized the following events so you don't have to.
Just follow our team members, below, after reading about which event might be right for you and your team.
Be sure to let them know if you're going, too, with 1 click.
---
Who: Anyone and everyone in the world of plant-based, even if it's just one SKU in your line of conventional products.
Why: Contrary to what you might read in the press, most PB categories are still growing at rates faster than the food industry as a whole. See new entrants, taste new products, and gain new insights.
EVP, New Product Strategy & Insights, Al Banisch will be attending the Plant-Based World Expo.
DATE: Sept 8-9, 2022
LOCATION: New York, NY
Who: If you are in an Innovation, R&D, Product Development, or Insights role, this conference is for you. It's been one of our favorites for years.
Why: Prepared Foods is a trusted source for industry news, new ingredients, trends, and more. The line-up is a "who's who" of the CPG world.
Chief Innovation & Marketing Officer, Barb Stuckey will be attending the Prepared Foods New Product Conference.
DATE: Sept 12-13, 2022
LOCATION: Philadelphia, PA
Who: Anyone east of the Mississippi and/or if you can't attend Expo West, the bigger sister event to this one.
Why: The 2 Expos are without a doubt, the most highly anticipated events in the world of CPGs. Many companies debut new products at these shows. Wear your walking shoes and skip breakfast!
VP, Innovation Manager, Katie Hagan will be attending the Natural Products Expo East.
DATE: Sept 28 – Oct 1, 2022
LOCATION: Philadelphia, PA
Who: If you are a small, specialty, or start-up business, and new to the world of product innovation and development, this is a valuable primer on how it works from concept to commercialization.
Why: Learn from Mattson, the company that's helped clients launch thousands of products over 45 years of product innovation.
Chief Innovation & Marketing Officer, Barb Stuckey will be presenting at the Specialty Foods' webinar, "Best Practices For Developing a Successful Specialty Food Product From the Country's Most Successful R&D Firm."
DATE: Sept 29, 2022
Time: 10am PST / 1pm EST
Who: If you're in an R&D or product development role, and are interested in staying on the cusp of what's happening in the world of protein and alternative protein.
Why: Because the level of activity around animal-free protein options continues to grow, as well as new and more sustainable options of conventional protein, it's hard to keep up. It's all in one place here.
EVP Product Development & Commercialization, Jaime Reeves will be speaking on Protein Trends and Technologies Seminar, "Case Study Stories: An Inside Look at Developing Innovative Products."
DATE: Oct 25-26, 2022
TIME: 8:15am CST
LOCATION: Itasca, IL
Who: Anyone and everyone who's looking for a copacking or go-to-market partner, or hopes to market manufacturing services to retailers and CPG companies.
Why: This is the premier event for connecting brands and manufacturing. It's also a great way to learn about both, if you're new to the food world.
Senior Commercialization Manager, Edwin Palang will be attending PLMA's Private Lable Trade Show.
DATE: Nov 13-15, 2022
LOCATION: Rosemont, IL