THE PEOPLE WHO MAKE FOOD HAPPEN
We've been in business since 1977, working across the food industry for clients both large and small. We are a group of employee-owners who don't just develop food— we live it, breathe it and obsess over it.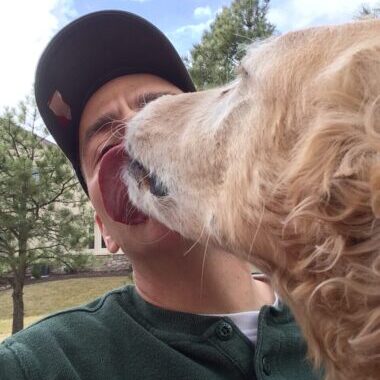 CHIEF STRATEGY & CLIENT ENGAGEMENT OFFICER
When it comes to diverse and delicious food, I have been fortunate. My mother was raised in an ethnically-diverse area of NJ and learned to cook and bake foods that made even the native Italians, Germans, and Irish proud. Plus she worked as a waitress in restaurants too, so I got to try whatever came home with her at night, from lobster claws to steamer clams. Even pig's feet (not sure where those came from).
But I didn't grow up with a particular desire to work in the food business. I studied architecture in college. Then finance. I stumbled into the food business after 3 years as a financial analyst (boring). I set off to grad school and worked as an intern at Heinz between 1st and 2nd years. I was fortunate enough to join Heinz full time after I graduated, and have loved the business of food ever since.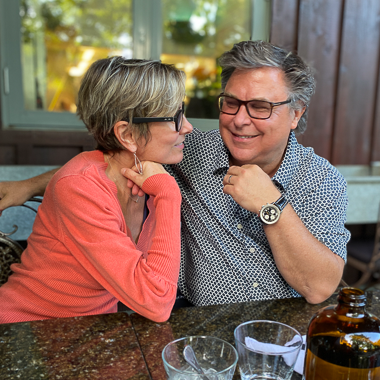 CHIEF INNOVATION & MARKETING OFFICER
I grew up in the back of a Chinese restaurant owned by my neighbors, playing hide-and-seek in the kitchen and banquet rooms. I don't remember a time before the restaurant, which explains my obsession. These days I love exploring food through travel. A few memorable bites: a banquet at a private restaurant in Beijing, the mind-blowing prix fixe meal at Oaxen Krog in Sweden, dinner in a wine cave in a castle in Italy's Piedmont, and a bag of Combos at Machu Picchu after a long day of hiking. My vision of the future of food, especially as it relates to how we will feed the growing world population with limited and challenged resources is using technology to do so, whether it's old tech like farming practices that regenerate the soil, or new tech to cultivate animal protein from cells.
Want my attention? Bribe me with homegrown tomatoes. I'm a sucker.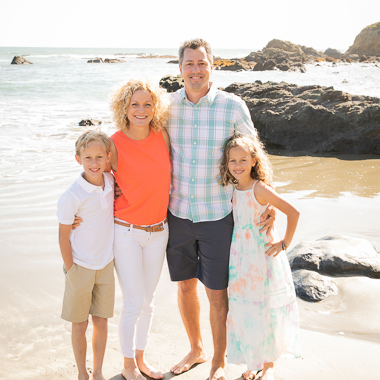 EXECUTIVE VICE PRESIDENT, PRODUCT DEVELOPMENT & COMMERCIALIZATION
California native…specifically the Central Valley where everything grows!
Love to be outside either running, hiking, skiing, swimming or relaxing in the backyard eating delicious food with my family and drinking a nice glass of wine.
Mom of adorable boy/girl twins (yes twins are a lot of work!) and a covid fur baby Labrador Retriever.
Favorite food: chili verde and anything grilled or smoked.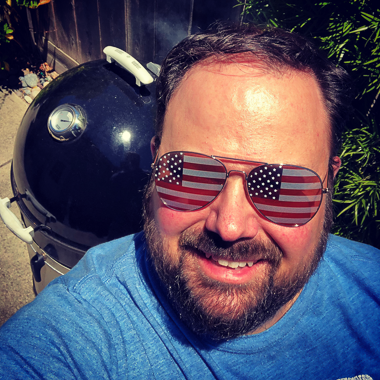 CHIEF EXECUTIVE OFFICER & CHIEF TECHNOLOGY OFFICER
I've always loved both the science and craft of food. Growing up in Anoka, Minnesota (the Halloween Capital of the World!) my first job in food was as a Subway 'Sandwich Artist' at age 15. A high school science fair project in a nutritional biochemistry lab at the University of Minnesota led me to pursue my undergraduate degrees in food science and nutrition.
I headed West by motorcycle to ultimately earn my Ph.D. in Food Science at UC Davis. I discovered California Wine Country and a personal passion for wine, which eventually became a professional passion a few years later.
When it comes to food today, I enjoy coffee in all its forms, cooking breakfast with my wife and our two kids, and exploring the nuances of backyard BBQ with an ever expanding range of smokers and grills in search of the perfect brisket.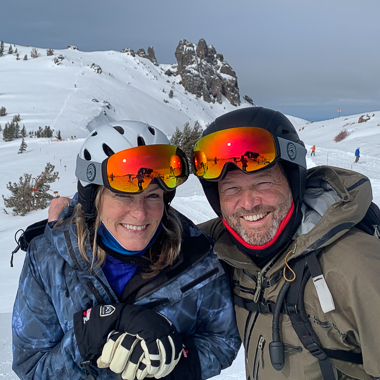 EXECUTIVE VICE PRESIDENT, INSIGHTS & INNOVATION
New England native. Mom of 3 humans and a Boston Terrier.
Thrive on living, traveling, and eating abroad. Wine enthusiast, avid skier, and pie maker. Love cooking for a crowd.
Favorite food: lobster. The most unusual food I ever ate: fried dragonflies on a stick in Yunnan, China.
CHAIRMAN & CHIEF CREATIVE OFFICER
Since 1974, Steve has held food industry positions in sales, finance, marketing and new product innovation. Since joining Mattson in 1988, Steve has worked broadly across food, beverage, packaged good, restaurant and food service categories, working for virtually every Fortune 500 food company.
Steve has also created innovative industry techniques to enhance and accelerate the new product development process. These techniques include ways to enhance collaboration, consumer insights, and enable deeper consumer involvement in the new product development process.
Steve also created the world's first open source food product via an industry-wide experiment called Project Delta. Malcolm Gladwell, an embedded journalist in Project Delta, wrote a feature article about Project Delta that appeared in the Annual Food Edition of The New Yorker.