Hundreds
of first-of-their-kind.
That's the Mattson impact.
Take the first step toward bringing your food or beverage vision to life.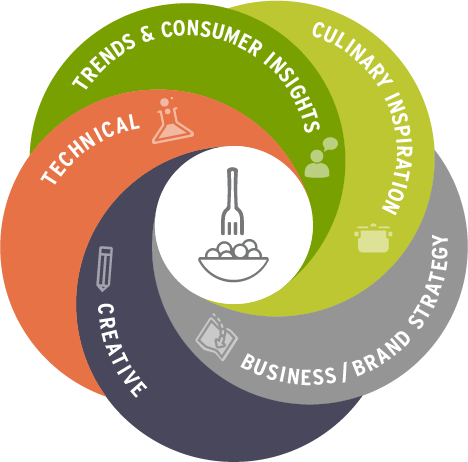 We bring a holistic approach to food and beverage development, utilizing our decades of cross-category experience to deliver a bespoke, end-to-end solution.
We combine trend forecasting, market research, and product development to create successful products driven by strategy, innovation, and insights.
It's this approach that's enabled us to create one-of-a-kind products over our 40+ years in business.
We believe in making our clients' aspirations come to life by building products for success and having fun along the way.
Clients' Products We're Excited About
No matter what you hire us for, we bring holistic thinking
to your project: from strategy through scale-up.

LEVERAGE OUR DEEP EXPERTISE. AND PASSION.
"Mattson, one of the country's foremost food research-and-development firms."
– Malcolm Gladwell, The New Yorker
"The Mad Scientists of Yum"

"These people know what you're going to want to eat before you do"

"IF Willy Wonka were a real person, he might well be confecting in a white coat at Mattson, a food lab here, just south of San Francisco, home to some of the brightest and most far-out food creators in the country."

"One company is constantly coming up with new tricks in the food industry. Find out how they pull the rabbit out of the hat on a regular basis."