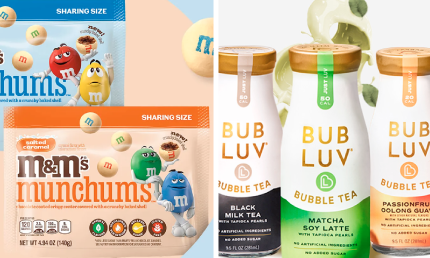 05-17-2022
5 New Products That Caught Our Eye + May Events
01. M&M's Munchums
Source: mms.com
New M&M's don't come out every year, so we're excited to see this big brand significantly innovate in terms of form. This must have required new processing equipment, and we're guessing significant CapEx as well. Munchums are a completely different eating experience, driven by reducing the amount of chocolate, but not reducing the fun. The consumer benefit is also big: 40% less sugar than original M&M's. This is a beautiful example of straightforward BFY: a Better-For-You version of a favorite food.
02. WOO
Source: The Spoon
The makers of Betterland Cow-Free Milk have entered a new category, continuing to use Perfect Day's precision-fermented whey protein as their signature, sustainable ingredient (used to make cow-free nougat). Positioned as a BFY candy bar versus as an indulgent protein bar, this is a shining example of marrying traditional BFY (less sugar, more protein) with the new BFY, what we call BFTP: Better For The Planet.
03. Calbee Wet Potato Chips
Source: SoraNews24
This head-scratcher of a product is reportedly "soft and juicy on the outside and crispy on the inside," though we haven't been able to try it. It's only available in Japan. If this product delivers on the elusive dual texture, it will have achieved one of the holy grails of packaged snack foods. Tried this product? Please let us know what you think!
There seems to be something bubbling up from the Boba Shop: ready-to-drink versions. Bubluv is the first RTD bubble tea with no added sugar, utilizing boba pearls made with tapioca starch and konjac to cut down on net carbs. This product comes on the heels of DelMonte's RTE Bubble Fruit and RTD Bubble Tea from their new brand Joyba.
05. Pourable Cream Cheese Base
Source: Savenciacheeseusa.com
Pourable cheese is having a moment. After the newsworthy debut of Miyoko's pourable plant-based mozzarella, Smithfield (no, not that Smithfield) has launched a new product benefit in a very, very mature category: cream cheese. The product format doesn't require softening, which means it's always ready to use. If this means more cheesecakes and cheesecake fillings in more foodservice operations, we're all for it. Both labor-saving and innovation-inspiring, we love this type of unexpected and under-the-radar innovation.
Daily sleuthing supercharged by Senior Culinary Scientist Silvina Dejter
---
UPCOMING EVENTS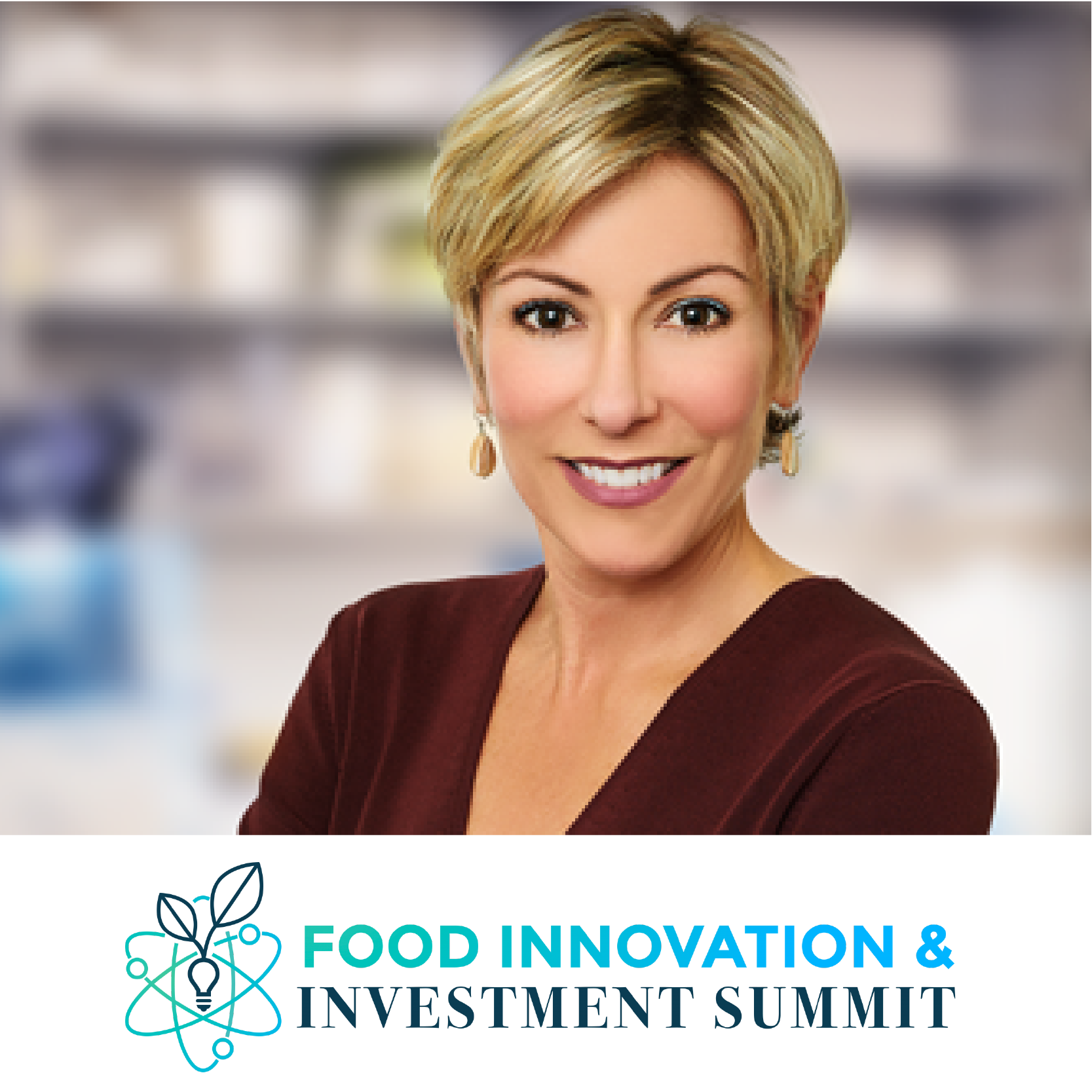 Chief Innovation & Marketing Officer, Barb Stuckey will be moderating the Food Innovation & Investment Summit.
DATE: May 18-19, 2022
LOCATION: San Francisco, CA
EVP Product Development & Commercialization, Jaime Reeves will be a panelist in Prepared Foods' webinar, "The Sweet Life! Sugar Reduction Trends & Technologies for 2022 and Beyond."
DATE: Tuesday, May 24, 2022
TIME: 11:00 AM PST / 2:00 PM EST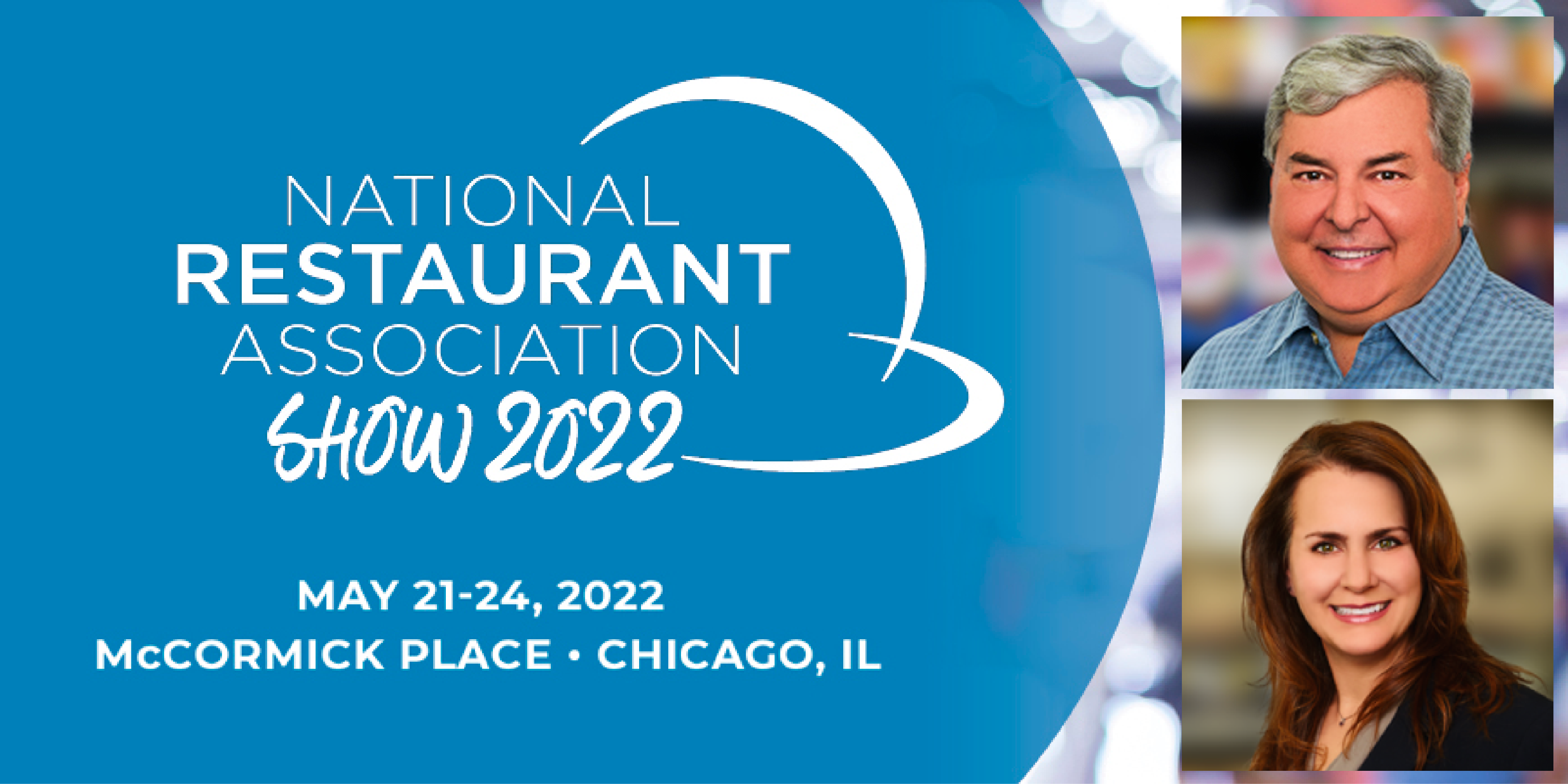 Chairman & Chief Creative Officer, Steve Gundrum will leading a session on "The LTO Trifecta: Three LTO Design Considerations to Drive LTO Revenue, Profitability, and Create New Brand Users." at the NRA Show in Chicago.
DATE: Tuesday, May 24, 2022
TIME: 12:30 PM – 1:15 PM
LOCATION: Innovation Theater – North Hall – 5572
Click to Connect:
VP, Innovation, Carol Borba will be attending.