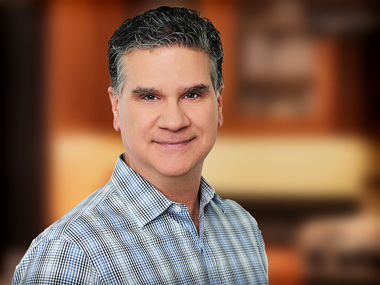 06-24-2021
Commercialization with Doug Rochon
"Our Commercialization Managers, like Doug, are translators who work as deeply with our product development team at the lab bench as they do with the manufacturer's operations team on the factory floor. They speak both languages fluently. They start the dialog on Day 1 of each Mattson engagement to anticipate obstacles and strengthen our overall development process, thus realizing a faster and less costly path to market."
Justin Shimek
Mattson Chief Executive Officer and Chief (Food) Technology Officer
---
Mattson provides the "whole enchilada" suite of services, connecting the dots between consumer needs and store shelf. Commercialization is critical to the innovation work we do, yet it's sometimes invisible to our clients.
Even if you've visited Mattson over the years, you probably wouldn't recognize me. I spend most of my time traveling to contract manufacturers to conduct production trials to validate the formulae we develop in our lab.
These trials are the last integral link in the chain, connecting the incredibly creative conceptual and formulation work performed at Mattson with the manufacturing of product for sale. If we're successful, the copacker we've chosen will become a long-term partner to our client as they scale.
It has been my privilege to aid in this process at Mattson for 21 years and counting.  In that time I have successfully managed the commercialization process of 100+ new products that now sit on store shelves. Some may even be in your fridge or pantry.
Outside of Mattson I enjoy spending time with my family at the ocean, vacationing in places like Italy and Greece, and cooking.  Everyone in the household is a foodie including the dog.