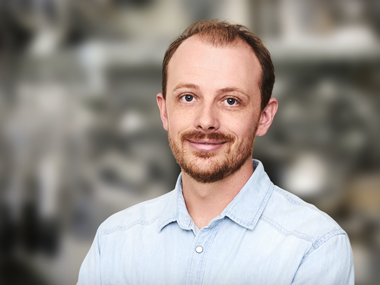 02-17-2022
Food Scientist, Jack Lorimer
I've worked at Mattson for the last 5 years, which is enough to expose you to a remarkable swath of the food industry! I've been lucky to work on projects for tiny start-ups to global brands, projects that are sold in every aisle of the grocery store, from straightforward cost reduction initiatives to wildly innovative conceptual work, even launching new foodservice brands. 
In my previous lives, I cooked at some of the best restaurants in San Francisco, delivered pizza, worked as a barista and juggled on Pier 39. As a Food Scientist, I try to leverage the technical aspects of my University of California, Davis, food science education with my past experiences throughout the industry (thus far the juggling has had remarkably few applications!). I see my job as helping navigate the twisting and turning path from an exciting concept to a commercializable product.
When not cooking the future of food in Mattson's lab, I try to do something totally different… like cooking at home. My favorite foods are the ones that get me outside, whether that's low and slow BBQ, wood fired pizzas, foraging for mushrooms or prying up muscles off a rock on the beach.