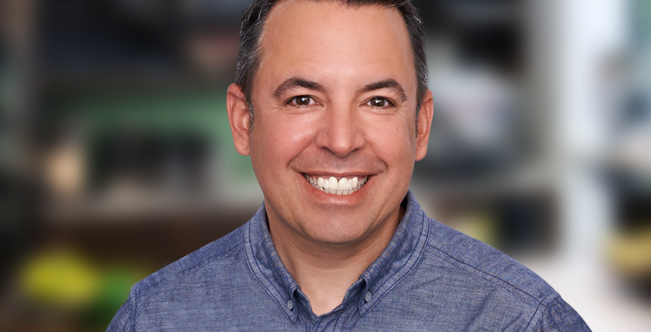 03-02-2023
Mattson Welcomes Pete Brennan
For 45 years we've been building the gold standard in outsourced product innovation, renovation, & optimization focused development work for the food & beverage industry. Our high standards mean we're looking for the best brains in the business, and people who fit with our mission and values. Most of all, we're evaluating candidates not only as employees, but as owners. That's how we continue to grow the culture of our vibrant employee-owned company.
We're thrilled to announce the newest member of our team, Pete Brennan, Vice President of Innovation. He is responsible for identifying client opportunities and leading relationships – partnering to steer the strategic path forward for innovation and optimization work – from insights to concept and positioning, through product development and commercialization. In this role Pete will lead the continued evolution of our proprietary design and development process, collaborating with our amazing insights, product development, and commercialization teams.
Pete has deep experience across CPG food and beverage categories, companies and brands, drawing on 20+ years of experience in the space, spanning wine to waffles, frozen entrees and pizzas to fresh chicken and organic snacks, plant-based burgers to plant-based energy and hydration beverages. He has worked on iconic and award-winning brands and products at companies big and small, such as Gallo, Kellogg, Del Monte, Foster Farms, and even a start-up of his own with his wife. He has taken part in various pitch slams and has won Effies and Nextys throughout his career. On a volunteer basis, Pete serves on the executive team of Naturally Bay Area's Board in addition to Naturally Network's National Board of Directors.
Pete received his BS in Business – Marketing from Arizona State University and his MBA with Honors from University of Notre Dame. He is focused on putting companies on the path to delivering consumer-driven solutions and ROI through Mattson's dynamic approach to renovation, optimization, and innovation. We're excited to welcome Pete to the team!
" I feel like I found the golden ticket! I get to work in one of the most imaginative places in the food industry with such a technically creative and insightful team of food scientists, culinary artists, strategists, and commercialization experts to partner with some of the top operators across food and beverage in developing disruptive innovation that can define categories, reinvigorate brands, and deliver on consumers' deepest needs and wants. I look forward to working with the team and many of you out there reading this in creating the future of food. "

– Pete Brennan