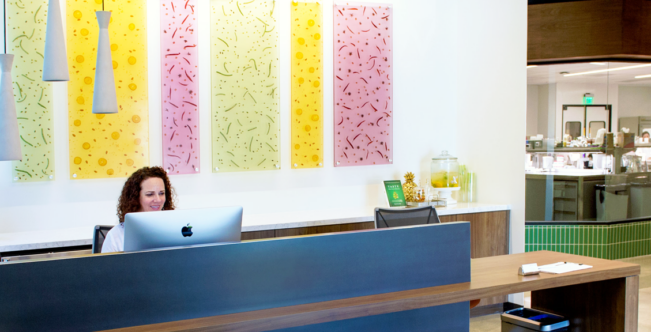 03-10-2021
Office Manager, Andrea Aguirre
What does it take to run a food and beverage innovation firm? A team of brilliant, collaborative, committed, and passionate people. This perfectly describes our employee-owners.
Most people think of Mattson as a team of food scientists. We are that! But we're so much more. It takes people of different skill sets for the kind of work we do, but also to provide the kind of service we pride ourselves on.
No one serves up Mattson hospitality better than Andrea Aguirre, who manages our Innovation Center.