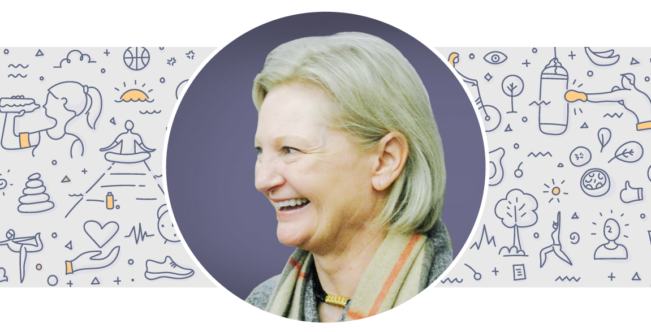 08-03-2022
Words of Wisdom From 25+ Years in Food Innovation
I left my home state of Minnesota in search of opportunity and warmer weather, and I relocated to San Francisco and embarked on an adventure that I could never have imagined.  In The Bay Area I found not only a sense of place, but also professional and personal growth with my new company, Mattson.
I had the amazing good fortune to work closely with company founder Pete Mattson.  I admired his big heart and I have always tried to emulate his example during my tenure of more than 25 years. I was privileged to manage hundreds of client projects, help create many exciting new products, be inspired by my colleagues, engage with industry luminaries, and write reviews of the Natural Products Expos that were read widely in the industry.
During a feature in the documentary Food Exposed, shown on Vision TV, the host shadowed me walking Natural Products Expo East, after which she dubbed me "the Simon Cowell of the food industry."  That line gave way to a good chuckle, but I took it as a high compliment.  Pete Mattson's words of wisdom were, "Our clients don't pay us to tell them what they want to hear — they pay us to tell them what would benefit them the most."
Above all, I am proudest of my contribution toward cultivating Mattson's expertise in the health and wellness sector. I've been gratified to see my passion for natural foods and healthy ingredients drive the success of many new better-for-you products.  I'd like to think that the world is a little bit better because of my efforts. My words of wisdom: put your passion to work.
I plan to take a gap year (why should young people be the only ones who get to do this?) to discover creative and productive rhythms for my Third Act.  I see myself spending more time in nature, traveling, and being open to the wonderment of what's to come.  I also want to find ways to be of service to others and learn not to always be in my head. Words of wisdom guide me: "Don't push the river, it carries you."
To all the people I've encountered during my career, please know that this is not goodbye, but rather a heartfelt thank you for an excellent adventure.
– Barbara Brueckner Shpizner
Click To Send Best Wishes to Barbara
---
"Launching any new food product is a process filled with uncertainty and doubt.  Barbara's leadership of Terviva's engagement with Mattson helped us to rapidly understand our opportunities and challenges.  Moreover, Barbara's expertise gave us the confidence to make important decisions early on, and as a result of that focus, we are now well on our way to rapid adoption of our food ingredients."
Naveen Sikka
Founder, CEO at Terviva
—
"Barbara has had an enormous impact on so many people, and me and the individuals in our company are appreciative examples. Her industry relationships and food knowledge, amplified by her gracious tenacity, wonderful laugh and genuine charm, are truly remarkable and wonderful to witness."
Doug Oppenheimer 
President, Oppenheimer Companies, Inc.
—
"Since our first collaboration starting functional food incubator Brand New Brands in 2003, I have considered Barbara a thought partner in making innovative new foods happen.  A natural leader, Barbara is insightful, smart and creative at bridging the vision of health-benefit food and beverage to the reality of making something that tastes great and will sell.  As importantly, she is an absolutely delightful person to work with, bringing competent project management with creative market and food science insights."
Greg Horn
Managing Director & Partner, William Hood & Company
—
"I say farewell to Barbara's time at Mattson with my highest compliment – she is someone you can trust.  Trust is a quality that transcends skills, tenure and experience.  And while Barbara had all these prerequisites to help our clients bring meaningful new products to market – she was always someone you could trust to always make her best effort, every day. We also laughed together, a lot.  Maybe she was just being polite and knew that making anyone feel good about their day was important to me – but I also trust that she really enjoyed my sense of humor.  Godspeed to you Barbara, you deserve and have earned the wonderful journey that lies ahead."
Steve Gundrum
Chairman & Chief Creative Officer, Mattson
—
"Barbara's impact has resonated through our industry both via the scores of new product lines and ingredients she's guided to market and the countless relationships she's cultivated along the way.  Over the past 25 years her focus on the natural channel and nutritional ingredients has meaningfully helped build these once fledgling industries.  To her work, Barbara brings a passion, enthusiasm, and conviction that inspires everyone on her team to strive ever farther.  Along with all the employee-owners at Mattson, with deep gratitude, I thank Barbara for her many contributions to our Company and for our lasting friendship."
Justin Shimek
CEO & Chief Technology Officer, Mattson
—
Thank you for 25+ wonderful years, Barbara!
– From your Mattson Family